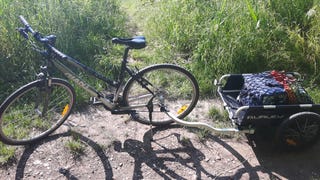 Thought I follow up on Nasty Crone's idea in one of her comments.

Show us your bicycles and tell us a bit about your trusted version of transportation. What do you love best, what do you hate the most? How is it biking where you live?
How do you transport stuff? Rack, basket, panniers, trailer, backpack?